*Click here for Phase II * ( Whipple Design )
Cornel's 94' Formula Firebird with Custom Eaton M112 install.
I have owned this car since new and always wanted it supercharged positively. With snow performance water injection and a custom Eaton M112, Fuel Rail and intake manifold etc. I am really close to getting this running. Needless to say I am getting excited! Check it out and enjoy!.
I have been tuning and will be doing a dyno pull soon to see what she does! This thing really hauls !!
Update Aug 1/08
I have dyno tuned this car and here are the dyno results. 420 rwhp and 424 rwtq which calculates to 494HP at the flywheel and 499 Torque with 15% drive train loss. Note lean tip in causing stumble. This stumble is not there if I accelerate from a higher RPM or smoothly accelerate at low rpms. I will try to tune this out!
Engine Configuration Details:
1994 LT1 350 Cu.
Heads: Stock LT1, light porting with 918 beehive springs ARP 3/8 studs comp Pro-Mag 1.6 Roller Rockers, Comp 5/16" High Tech pushrods with LT4 guide plates and crane anti pump up roller lifters. Stock Chamber size 58cc with 1.94" intake and 1.50" Exhaust valves.
Block: Stock 4.00" bore with TRW Speed Pro -5cc Forged pistons, pressed pin. Stock Forged I beam rods 5.7" resized with ARP fasteners. Nodular Iron 350 crank balanced externally at rear. Melling High volume pump with 3/4" pickup. Two bolt mains with stock caps. GM stock timing chain and Comp 07-467-8 cam.
Ignition: GM Opti Spark (1994' type), Taylor "409 Pro Race " 10.4mm wires, NGK TR6 -IX plugs, stock coil, Crane HI-6S box with 2 bar map boost retard.
Exhaust: SLP 1 3/4" shorty headers with Y pipe to 3" SLP cat back, Magnaflow cat and Magnaflow Muffler. I hate these headers!
Intake manifold: Entirely custom CAD designed and fabricated from 6061-T6 aluminum welded construction, has by pass circuit , IAT sensor port, PCV port , and vac ports, 58mm LT1 BBK throttle body.
Fuel Rail: Entirely custom fabricated 3/8" stainless tubing with machined stainless injector bosses and mounting brackets, stepping down to 5/16" after pressure regulator, fits factory quick connect fittings. Aeromotive 1:1 fuel pressure regulator.
Supercharger: Jaguar XKR supercharger (Eaton M112 internals) . Modified, cut off mounting brackets and shortened nosed drive to custom length and polished and installed meth injection port.
Water/Methanol Injection: Stage II Snow performance MAF controlled Kit using 50/50 water/meth and 374ml nozzle with 150psi pump pressure.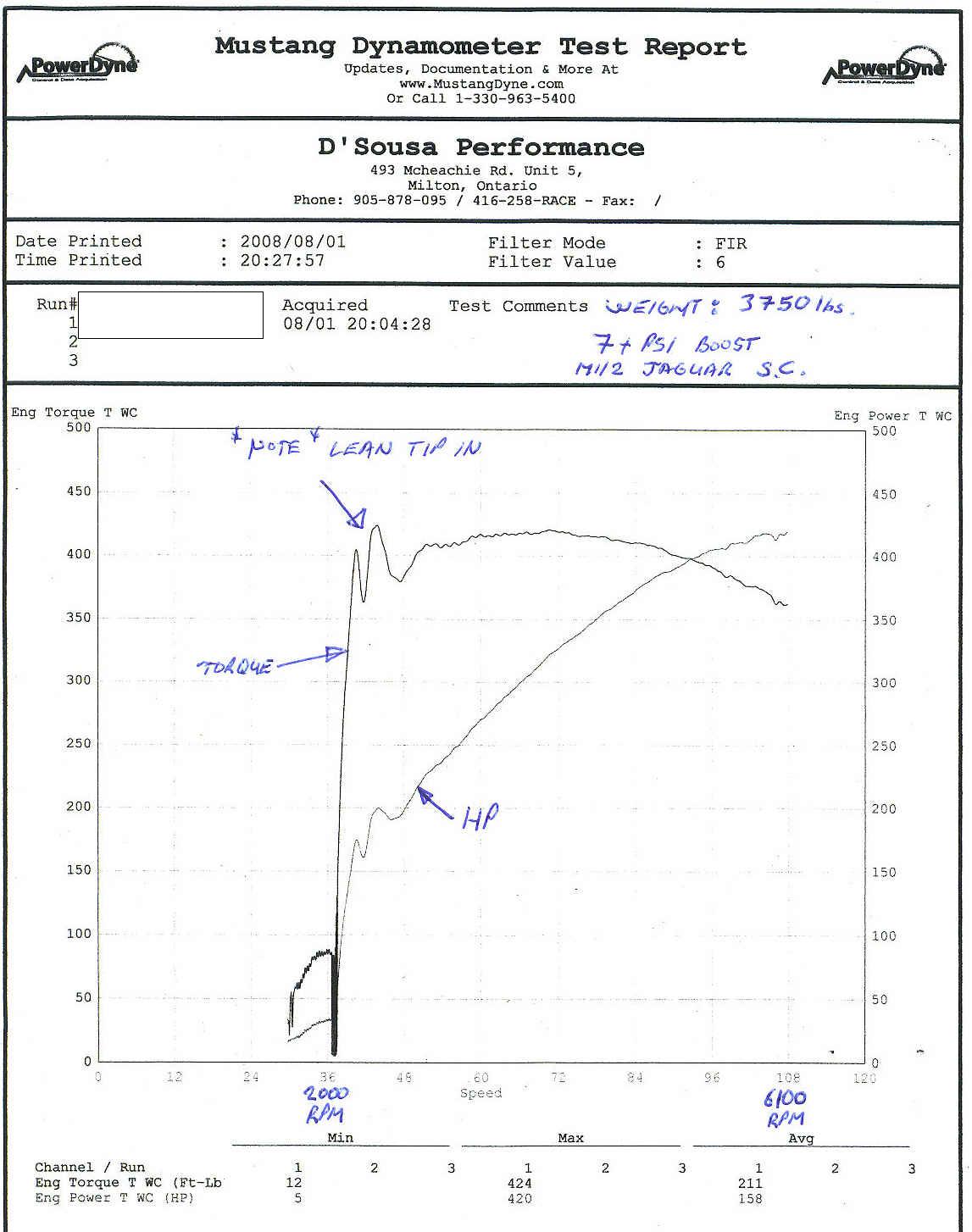 This is the AFR and intake air temp graph from my data log.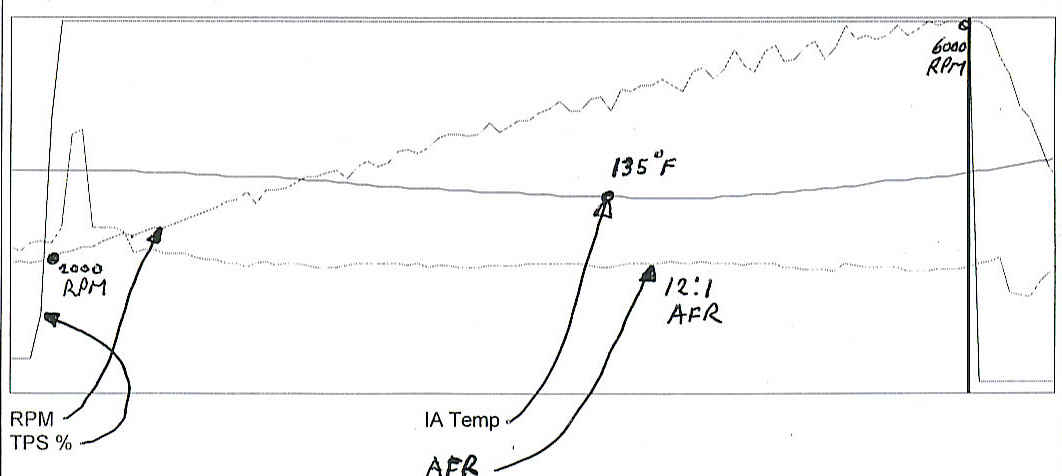 My AFR has a lean tip in to about 16:1 for and instant and then settles to 12.2:1 to 12:1 right across. The intake temps with water/meth start at 161 deg F and drop to 135 deg F and then slowly climb back to 160 deg F. There was no sign of detonation on my knock sensor @ 27 deg timing straight accross with this tune.
Dyno Video!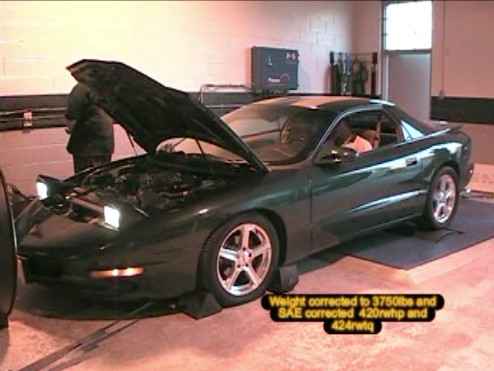 Another video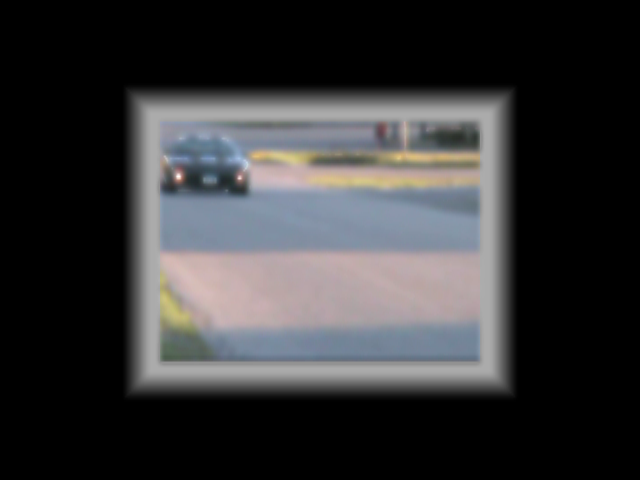 In conclusion I feel that the cam I used which is particularly a normally aspirated cam is wasting boost with 7* overlap. I will try a custom grind to see if there is an improvement. Secondly I think the Jaguar style M112 has a very restrictive intake port limiting cfm. I also feel that the intake duct work is too long and my ram air hood would eliminate some bends and restriction. I can't say I am disappointed but I think I can squeeze 450 rwhp and 460 rwtq from this setup with a cam change and improving the tune. The real gain is going to be phase two with the Whipple 140ax project next expecting 600 rwhp +.
Current Cam Spec Card.

Dec9/2009
Well it's been a year since my last update! Sorry for those of you following this project! I have been having a lot of fun driving my SC firebird and it has really proven itself. I decided to forget the casting process and just CNC. the new manifolds from Billet. YES Billet! I know that this sounds crazy and expensive but for now this will be the quickest way to get parts made. I am going to post pictures of my new engine that is being built by Joe D'Sousa for this new blower setup. There are many people that have e-mailed me looking for kits or manifolds and I will try to make CNC manifolds available to those people once I get this new prototype completed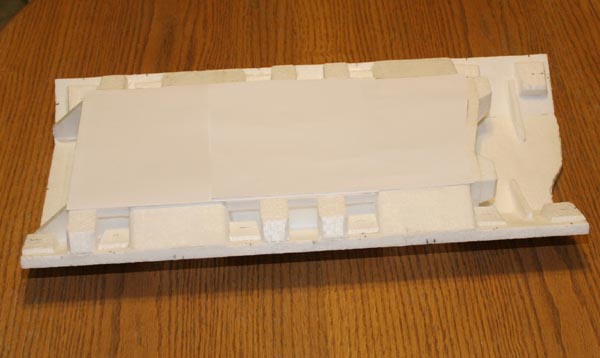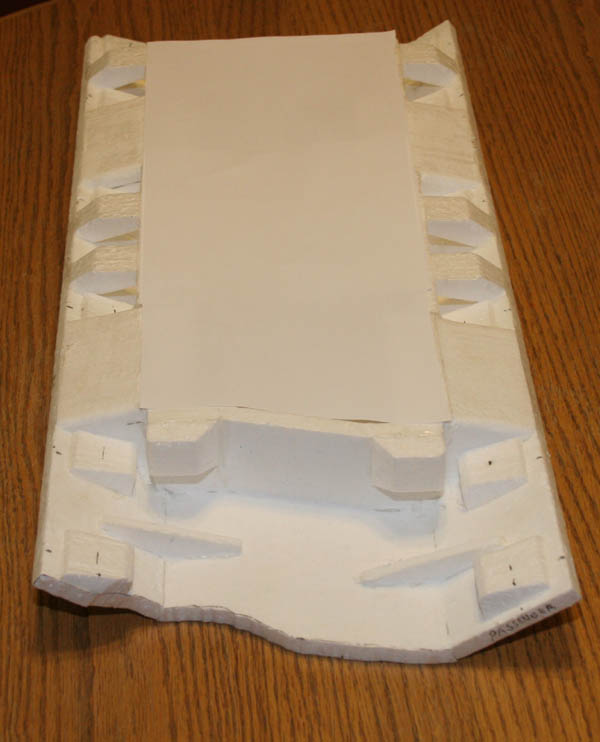 This is My Car
1994 Formula Firebird, M6, 350, LT1,SLP 1 3/4" headers, ported LT1 heads, forged pistons, rods, cast crank, etc.

Vacuum ports and PCV
This is where the vacuum lines go and the PCV valve at back of manifold.PCV oil separator box below manifold.

Table of thought!
Bypass circuit.
This blower does not have an internal bypass which made it more difficult but not impossible.

Look what's for dinner!
You really have to thank my wife for being so understanding!

Eaton M112 on LT1 under factory hood!
Still machining blower drive to make shorter! Machining idler pulley which will sit next to alternator for the new belt route.

I cant' Wait
I figure around the 2nd week in May 2008 I should be dyno tuning maybe sooner.

Factory connections to fuel lines and iat etc.
This is a true bolt on blower. I wanted to make no changes to my car other than bolt ons which made this more challenging.

What a cool view!
I'm lovin it!

Stainless Fuel Rail
I made a stainless fuel rail with motron 60lb shorties which are the key part to this design.
IAT and MAP Port
Intake air temp sensor below blower and MAP sensors will be connected to the port beside sensor.

Sitting on cardboard box
This throttle body is ported to 52mm; however the transition duct will take my 58mm BBK TB. for final installation

Getting ready for final install.

Intake at back
The intake is at the back. There will be another elbow connected to this one and the intake duct will run over the valve cover with a Pro M MAF (custom calibrated) followed by another elbow right into my original cold air intake location.

Finished product

Finished product
You can see the snow performance water/meth controller on drivers fender. Stage II ,MAF controlled.

Finished product

Finished product

Finished product

Finished product

Finished product

Finished product

Finished product

Finished product

Finished product

Finished product
Water/Meth injection nozzle on top center of blower near firewall. 375ml nozzle.
Finished product
The larger wire loom running along the blower tied to the throttle cable is temporary for my LM-1 data logger to my RPM converter box, (RPM , TPS, Boost from 2bar map, 2nd wide band afr, water/meth pump voltage.)

Finished product
Tank bulkhead fitting with clunk type pickup into fctory winsheild washer tank for water/meth system.